FERRETT
May 12, 2019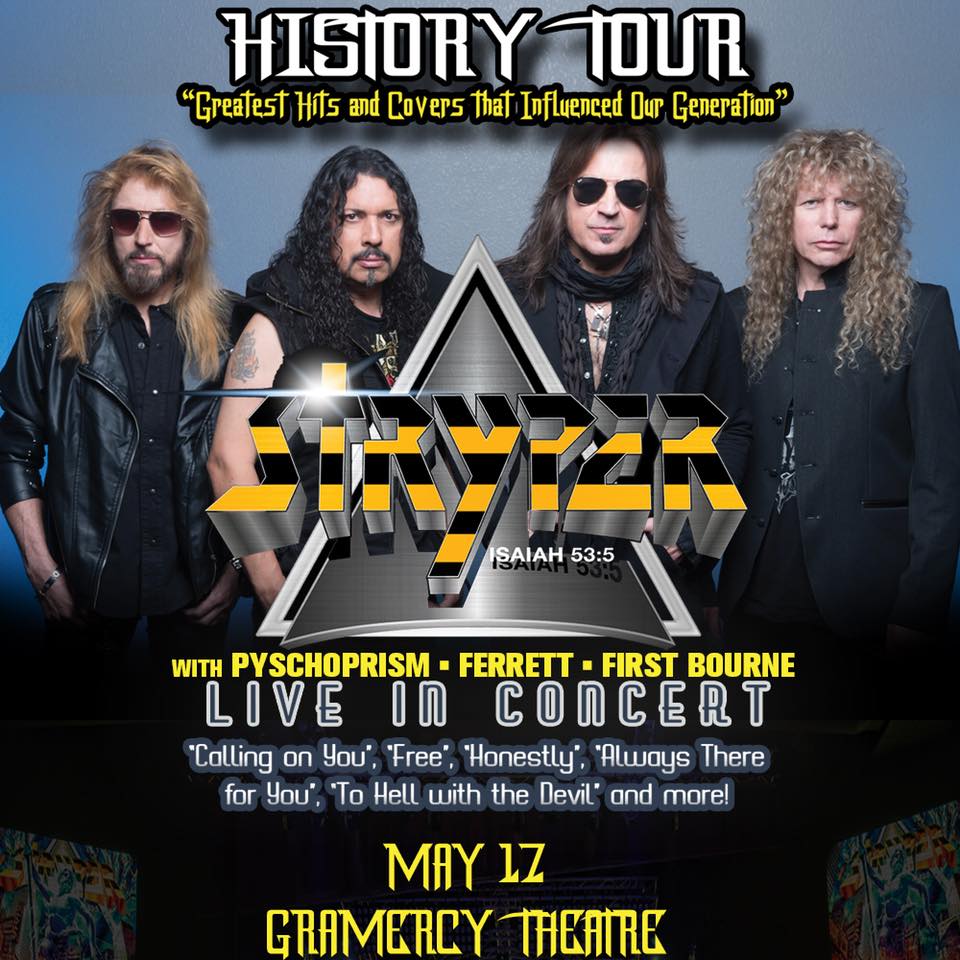 Oct. 4, 2019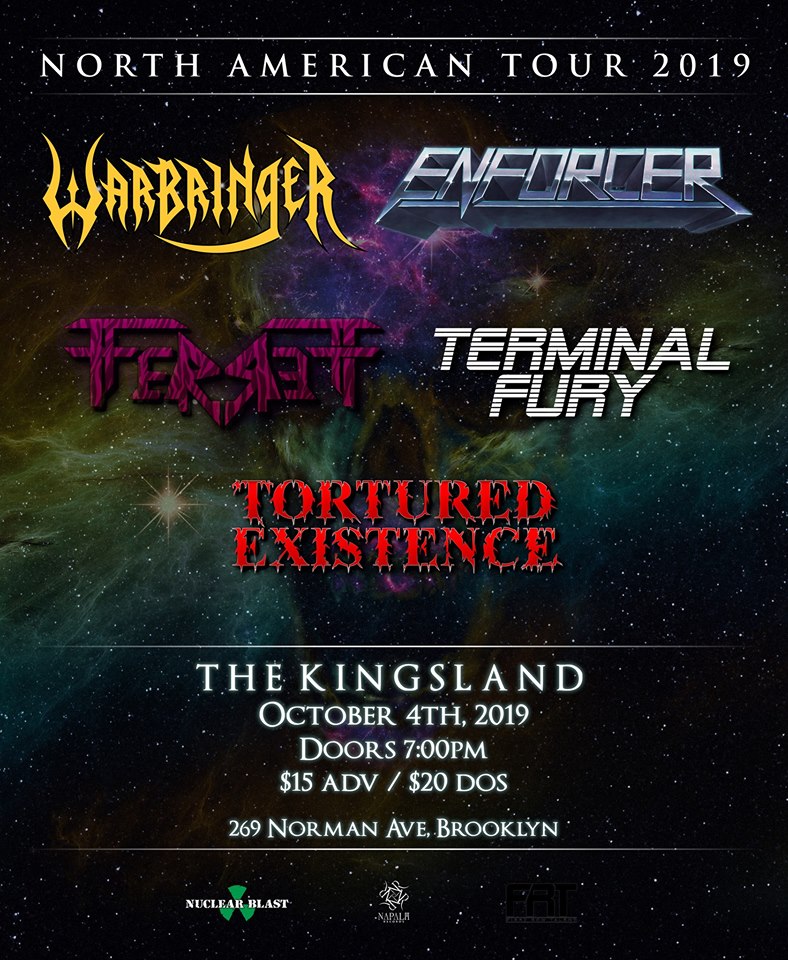 FERRETT "Thirsty"
FERRETT "Last Christmas"
July 12, 2019- !! 30% OFF SALE !! 7-DAYS ONLY - 30% DISCOUNT SALE !!
!! 30% OFF SALE !! 7-DAYS ONLY - 30% DISCOUNT SALE !!

We are offering a 30% discount on all items in the Entire Webstore (CD, LP, 7"EP, Shirt etc!) !

Store-Wide Sale !!! All items on Sale !!!

BOX SETS & Pre-order titles are included!! Leviathan & Xasthur Deluxe 2xLPs (Last Copies!) ARE ALSO included!

Sale Extended to Thursday July 18th @ Midnight PST (7 Days ONLY!) !

You MUST enter the sale code to get your discount!

Check-Out the latest Newsletter to get your sale code and discount !



SALE NEWSLETTER
---
June 24, 2019- Moribund Rockers! Presents a Special Digital Summer Release from FerreTT, "FerreTT Beach USA"!!
Welcome to summer, party people! Be sure to stock up on sun-block, you're going to need it- New York's Glam Metal Party Sensation, FerreTT, is bringing the beach to YOU!! At FerreTT Beach, 1980's era Sunset Strip Metal rules the air waves, the party is always raging, and the rays are soaked up by metal-heads & rock'n'rollers alike!
This special summer release, "FerreTT Beach U.S.A.", features two rocking tracks that are almost too much fun! The first track features a guest vocal appearance from Legendary Danish Surf Rocker Axel Johansson, an idol among the wild waves, and luscious FerreTTettes, of FerreTT Beach! Polishing off this sin-sational summer single is an original cover of Joe Lamont's "Flesh to Flesh", the title-song from the cult classic zombie film, "Return of the Living Dead II"!
Showcasing guitar solos reminiscent of David Lee Roth era Van Halen, the uniquely New York vocal stylings of The King of the Night Time World, and ALL of the summer fun the nation can muster, "FerreTT Beach U.S.A." is sure to satisfy your Rock and Roll cravings!
"FerreTT Beach U.S.A."
Digital Moribund Rockers! Official Release date July 12th, 2019
TRACK LISTING:

1. FerreTT Beach USA
2. Flesh to Flesh



"FerreTT Beach U.S.A. is the ultimate summer glam metal party spot. It's beyond a mere physical place, it's a way of life. At FerreTT Beach U.S.A., Motley Crue always tops the Billboard charts, new "Friday the 13th" movies are always breaking the box office, and Hulk Hogan is forever WWF champion!!! Beers, babes, waves, and cosmic rays as far as the eye can see!"
- FerreTT's King of the Night Time World
BUY
This Weapon
---
January 12, 2019- World renowned guitar Virtuoso and Legend, Toby Knapp turns loose a brand new Neoclassical Shred Heavy Metal album, "Blizzard Archer"!
In 2018, Toby Knapp signed with Moribund Rockers! for his newest solo recording and immediately revealed his 7th full-length album, "Blizzard Archer"! In 2019, "Blizzard Archer" will cast Knapp's solo-guitar sorcery upon the world to invigorate instrumental rock & metal, and revive the genres for the 21st Century!
Eager to share the splendor of his talent, Moribund asked Toby about his intentions with this new release; "On "Blizzard Archer" my main focus was to create a vintage sounding guitar album where the guitars sound like guitars. I wanted melodic instrumental songs that were more than a display of over the top "tough guy" brutality, because I introduced and mastered that sound decades ago on Shrapnel Records."
The result is a carefully crafted soundscape that seems it could have been dreamed up by Malmsteen or Blackmoore, but only in their most feverish strokes of triumph. Toby Knapp has a style all his own, filled with melodies that hearken to moments of glory and reflection, steeped in ancient themes of magic, darkness and light.
02.08.19 Street Date
TRACK LISTING:
1. All Hands Planted
2. Midnight in Guyana
3. 13 Astral Gateways
4. Cold Warrior
5. The Eye of Providence
6. Bear 141
7. Blizzard Archer
8. To the Pavilion


In closing his comment, Toby Knapp states, "this album is for those who love 80's era guitar and album production. The musical inspiration was everyone from George Lynch to Yngwie Malmsteen to Loudness's Akira Takasaki. That is the sound I was shooting for, a time capsule." He has successfully done so!
Knapp has recorded albums with Onward, Waxen, Where Evil Follows, Necrytis, Affliktor & Darken, is a full time guitar teacher, as well as session studio and live musician for many world class national artists including Attila Csihar (Mayhem), Godless Rising, Fetid Zombie, Abhor & more! Knapp is one of the most productive and prolific career musicians in rock and heavy metal and does NOT seem to be slowing down any time soon! Moribund Rockers! official street date for this scintillating record of guitar wizardry is set for February 8th, 2019.
---
Novemnber 9, 2018- FerreTT ---> High Energy, Mammoth-Fun, Sex-Fueled Metal from New York!
Not merely restricted to Rockin' Heavy Metal, FerreTT exudes prowess in song writing through ballads comparable to the mega-hits of 80's metal classics such as Mötley Crüe's "Home, Sweet, Home" or Dokken's "Alone Again". Don't allow the 'glam' to deter listening- FerreTT delivers True Rock'n'Roll with the hard party edge of L.A.'s Decade of Decadence, ala 1980's Sunset Strip era Hair Metal.
"In Through The Out Door"
CD/LP/Digital Moribund Rockers! Release date November 30th
TRACK LISTING:

1. Year of the Ferret
2. Thirsty
3. Boys' Night Out (On Gay Street)
4. Canadian Hookers
5. On My Way
6. Jason Lives
7. Jobber
8. Casual Encounters
9. Orangutan Gigantus
10. In Through the Out Door
+ CD-Rom Bonus Official Video Track



"In Through the Out Door" is full of songs that are utterly memorable with hook-laden song writing, tight performances, and top notch production! Whether rocking hard with "Year of the Ferret" and "Jason Lives", or swooning the ladies with ballads like "On My Way" and "In Through the Out Door", one thing is certain - FERRETT ROCKS!

"We are honored to be officially part of the Moribund family. In fact, we haven't been this excited since having a brick of pure cocaine delivered from the dark web! We are confident that with the help of Moribund Rockers!, metal heads worldwide, from the Great South China Sea, to the sands of Waikiki, will soon learn to worship FerreTT!!"
- King Of The Night Time World
"Snow on FerreTT Mountain"
CD/Digital Moribund Rockers! Release date December 7th
TRACK LISTING:

1. Snow on FerreTT Mountain
2. Last Christmas (WHAM! Cover)
3. Sweet Action
4. Thirsty (Acoustic)
+ CD-Rom Bonus Video Track



This holiday season, FerreTT brings "Snow on FerreTT Mountain", a tongue-in-cheek Christmas to get your stockings rocking! So, if you love the holidays, but long for something with more fun and sleaze than the old standards can provide, just hit the slopes of FerreTT Mountain! This seasonal release features an original cover of WHAM!'s "Last Christmas" and an acoustic version of the smash hit "Thirsty", from "In Through the Out Door".

"Our Snow on FerreTT Mountain EP is the perfect holiday gift for your heavy metal loved-ones! It is guaranteed to fit snugly alongside all-time great stocking stuffers such as airplane size whisky bottles, pocket mirrors, and free-entry passes to your local strip-club. Ho-ho-ho indeed!"
- King Of The Night Time World
---
September 28, 2018- Introducing Moribund Rockers!
Introducing Moribund Rockers!, a hard rock music imprint from the Moribund Family!
Moribund Records, established by Odin Thompson in 1993, announces the formation of Moribund Rockers!, a new Rock Music imprint. With his tenured, 32 years of music industry experience, and an eclectic taste in music, Odin has likely created the hottest new label in USA!
Moribund Rockers! recording artists are sure to appeal to Classic Rock, Indie-rock, and True Metal fans alike! As waves of hard rock and metal have rolled in since the 1980's, few found left in the 'froth of the waves' have been worthy in the eyes of Odin, a long time Heavy Metal Rocker. Moribund Rockers! is a venture of the Moribund Family to catch those bands rolling in fast and loud enough to break free of the waves!
"Moribund has been planning to start a rock label for years, but have never been able to find the right bands to launch the new imprint until now! After years of searching, with both FerreTT and Toby Knapp, we have found the perfect Rock-n-Roller's to seriously bring "The Rock" !" - Odin "The Old Goat" Thomspon
The nostalgia of the still world-popular 1980's era Hard Rock and Heavy Metal is unrelenting, reviving a once thought lost hunger in an "Old Goat", now poised to take back rock'n'roll for the SAKE of rock'n'roll! Moribund Rockers! looks forward to providing you the very best in Rock 'n Roll!
Moribund Rockers! first offerings will be FERRETT "In Through the Out Door" CD and LP, in stores November 30th. Cover art and Track Listing to be revealed shortly!
From New York, FerreTT are are the first to sign with Moribund Rockers!, kicking out quality, rockin' 80's style metal, with all the party of the Sunset Strip! Catch FERRETT live at

The NY Gramercy Theatre with GRIM REAPER

TONIGHT, Friday September 28th!
"We are honored to be officially part of the Moribund family. In fact, we haven't been this excited since having a brick of pure cocaine delivered from the dark web! We are confident that with the help of Moribund Rockers!, metal heads worldwide, from the Great South China Sea, to the sands of Waikiki, will soon learn to worship FerreTT!!" - King Of The Night Time World
Preview the hit FERRETT video "Thirsty" on YouTube:
FERRETT Facebook:
---
2019 will see the release of the highly anticipated Toby Knapp solo shred album, "Blizzard Archer"! This will be Knapp's first major-indie produced SOLO Shred recording since starting with Shrapnel Records in 1993! Since then, Toby Knapp has been on a truly unique and rocking path, signing with several reputable labels, including Century Media, Pure Steel Records and now with Moribund Rockers!
"It very exciting to be part of this great new endeavor of Moribund Records. I have been with this label for nearly a decade and am highly honored to be among the first of the Moribund Rockers! I feel "Blizzard Archer" is my best album to date and I know it is in the best hands possible!" -Toby Knapp
Offiical Cover art and Track Listing to come soon! Be sure to check out Toby Knapp's latest interview! Preview a track from the upcoming solo album below!
"All Hands Planted"
via Soundcloud
---
September 6, 2018- Moribund Welcomes P.I.G. Records to the Cult !
Portnow Intertainment Group, Inc. Signs Exclusive Physical & Digital World-Wide Distribution deal with MDN / Moribund Records!
Two Pacific Northwest Extreme Music Label Legends forge an alliance to promote the few and brave remaining outlets that stand for freedom in artistic and individual expression. Both The Moribund Cult and P.I.G. Records are comprised of many individuals and artists with varying forms of "extreme" thought, which both label proprietors encourage. P.I.G.and Moribund Records are the pinnacle of the Washington State "underground's" contribution to extreme musical indulgences!
"We are beyond ecstatic to be working with the legendary P.I.G. Records as part of the Moribund Family and to distribute their classic and new releases to Heavy Music Maniacs! I've been a huge fan of these labels since I was a Radio DJ in the 1980's, when they released classics like COVEN, THE MENTORS, THE ACCUSED and so many more influential metal and hard-core bands!" -Odin "The Old Goat" Thompson
Moribund champions those who truly and ideally maintain a cause and will do so against all odds and obstacles. Despite what naysayers wish to propagate, when you remove the sugar coating, Extreme Music is still about ONE thing- Achieving the true freedom of individuality.
"I'm very excited to have signed this deal with the Devil (Moribund Cult). Their distribution avenues are tremendous and they have the disciplined staff and organization to take P.I.G. to infinity and beyond. Moribund Cult offers P.I.G. everything that the label currently lacks and more without restricting our wide musical genres, musical experiments, freedom of speech, artistic freedom and drug use. The current repertoire of Artists is pumped to be working with Moribund, as is my volunteer staff and I. Our only concern is that we'll get caught up in a haze of DOOM and Blackness and bizarre yet tantalizing Satanic Rituals, but then again, that's entirely why I inked in this deal in first place." - David Ulysses Portnow
P.I.G. has been credited for commercially releasing more Washington State musicians than any other label, such as ZEKE, POTBELLY, THE DEHUMANIZERS, and THE ACCUSED. P.I.G. is NOT a 'punk rock' label- they release all styles of music and product, including TRUE rock 'n' roll, spoken word, cross-over metal, psychobilly and so much more! Under the imprints Subcore and Ever Rat Records, P.I.G. President, David Portnow, has released tons of classics from extreme musicians such as GG ALLIN, THE VOODOOS, STATE OF CONFUSION, MDC, DI, and RAW POWER!
The future can only prove this coalition to be beneficial in the ongoing struggle for TRUE freedom in musical and artistic expression! As both labels are anxious to begin working together, the world can expect the first MDN/Moribund Cult distributed P.I.G. Records title in little to no time!
PIG Facebook
PIG YouTube
PIG Instagram
PIG Contact
---