VARDAN = THE NEW ERA OF BLACK METAL!!!
VARDAN Remains at the Forefront of the Modern Metal / Rock / Doom / Atmospheric Scene. Breaking expectations, Bending boundaries, Destroying the norm… Treading NEW ground for the entire Metal genre - while forging a new Path that is Uniquely VARDAN's !!! VARDAN continues his ascension to the top of the metal scene with "Unholy Lightless Summer", the staggering 31st full-length album in the prolific bands 31+ year career and vast reservoir of ground-breaking music. More than a new album, "Unholy Lightless Summer" is the vision of the scenes most unique and prolific artist. His most ambitious, commercial, ambient and non (black) metal album to date, "Unholy Lightless Summer" has more in common with esoteric composers such as Ennio Morricone & Bernard Herrmann or contemporary Dark-wave masters like Raison D 'Etre, Ordo Equilibrio, Current 93 & the Moon Lay Hidden… than modern "Black Metal"! Overflowing with acoustic-electric guitars, vocal choirs & Gregorian chants, ethereal keyboards passages and predominantly clean vocals, "Unholy Lightless Summer" has a MASSIVE cross-over appeal to a wide and varied audience from Darkwave, Classical, neo-folk and free-form Jazz to build upon his already substantial Metal fan base. An artist long poised to break free of the confines set by Heavy Metal, Vardan has finally achieved and surpassed this ambitious accomplishment with his landmark 31st album "Unholy Lightless Summer".
PRESS:

"Just pure genuine black metal" - New Noise
"A powerful aid to the deep contemplation of your empty, meaningless existence" –Metalasfuck.net
"A fascinating listen." - Exclaim!
"The riffs and melancholy mood draw you in." - About.com
"Something that will resonate for some time" - NineCircles.co
"Engulfing" - Lacerated Metal webzine
"His endless passion for DSBM is unlimited." - EchoesAndDust.com
"Hail to Vardan for creating such intense music as a solo project!" - Metal-Temple.com
"Let's hope he keeps up this hectic pace for a long time to come" - JukeboxMetal.com
"It's brash and unconventional. It's painful and uplifting." - Glacially Musical Webzine
* from "Nostalgia" & From The Pale Moonlight" albums
KEY SALES POINTS:

* VARDAN's 31st full-length studio album!!!
* VARDAN = THE NEW ERA OF BLACK METAL !!!
* VARDANs Moribund Records back-catalog has sold over 32,000 units world-wide !!!
* Highlight of the Modern Black Metal scene!
* Recorded at Shining Depth Studio.
* Grim cover art that will attract all Black Metal fans.
* Mandatory for fans of Watain, Burzum, Dark Throne, Ordo Equilibrio, Carpathian Forest, Raison D 'Etre, Inquisition Manes, Sadness, and Moon!
MARKETING / PROMOTION:

* Digital and Physical Promotional CD servicing to national and regional rock, metal and alternative press.
* Consumer advertising in key national and regional magazines including Decibel, New Noise, DOA and many others.
* Exclusive track stream previews and Web-banner advertising at key online magazines.
* Adding at terrestrial, satellite and internet Radio on 07.20.18, servicing 400+ loud rock, specialty & college stations.
* Retail marketing $$ available for co-op print ads and listening posts.
* 11 x 18" Promotional Posters available for all retailers!
* Full album stream preview August @ moribundcult.com, Facebook, Youtube & Soundcloud with average 10,000+ streams.
* Featured track on Moribund Sampler CD Vol.5 with 5,000 FREE PROMOTIONAL CDs & average 10,000 downloads!
* 10,000 color ads mailed directly to consumers and tagged in Moribund CDs.
* Audio and Video samples @ all Social Media sites reaching 50k+ consumers.
Track Listing:

1. Unholy Lightless Summer Pt. 1 (7:18)
2. Unholy Lightless Summer Pt. 2 (21:15)
3. Unholy Lightless Summer Pt. 3 (9:44)

PURCHASE "Between the Fog and Shadows"!!!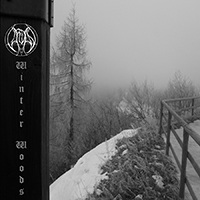 PURCHASE "Winter Woods"!!!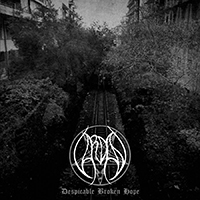 PURCHASE "Despicable Broken Hope"!!!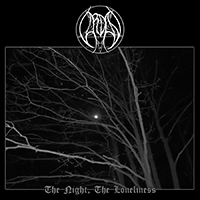 PURCHASE "The Night, The Loneliness"!!!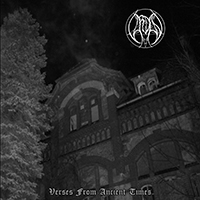 PURCHASE "Verses From Ancient Time"!!!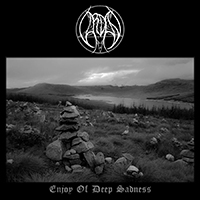 PURCHASE "Enjoy Of Deep Sadness"!!!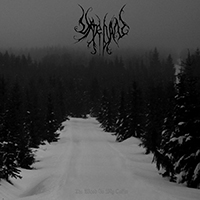 PURCHASE "The Wood Is My Coffin"!!!

PURCHASE "...Dreaming ...Living My Funeral"!!!

PURCHASE "Lifeless Shadow"!!!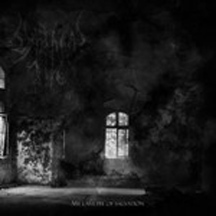 PURCHASE "My Last Pit Of Salvation"!!!