OUT JANUARY 21, 2014




APOSTOLUM
"Winds Of Disillusion" CD


OUT JANUARY 21, 2014




VARDAN
"The Woods Is My Coffin" CD


OUT TBA 2014




PACT
"The Infernal Hierarchies, Penetrating The Threshold Of Night" CD

PROFEZIA "Oracolo Suicida" Digi CD
BLEEDING FIST "Deaths Old Stench" CD
DODSFERD "The Parasitic Survival of the Human Race" CD
VARDAN "Enjoy Of Deep Sadness" CD
KILLGASM "A STab In The Heart Of Christ" CD
WORMREICH "Wormcult Revelations" CD
PACT "The Infernal Hierarchies, Penetrating The Threshold Of Night" CD

PACT - SUMMONING THE SERPENT FIRE TOUR-
TUESDAY NOVEMBER 26TH, 2013!
BROADWAY JOE'S,
3051 MAIN ST.
BUFFALO, NY
KILLGASM-
Monday December 16, 2013
Venue: On the Y
Address: 670 Fulton Ave, Sacramento CA
NOCTURNAL FEAR/SEGES FINDERE-
Cathedral of the Black Goat Festival
March 28th & 29th, 2014
Venue: Livewire Lounge
Address: Chicago, ILL
More Tour Dates To Be Announced Soon!!!
PROFEZIA- Sacra Tempesta
NOCTURNAL FEAR + SEGES FINDERE "Allied for the Upcoming Genocide" Teaser
KILLGASM "Humanity in Ashes"
Wormreich - The Pale White Light (Official Uncut Music Video)
PACT - Martyrdoom Festival 2013 (Full Show)
HÆRESIARCHS OF DIS- "Clavicle 1"
HÆRESIARCHS OF DIS - "Intent Canticle"
ABHOR- "Seven Magic"
SATAN'S HOST- "Nightside of Eden"
THRALL- "Vermin to the Earth"
BLEEDING FIST- "Monuments Desecration"
BLEEDING FIST- "Invocation Into Devil's Flesh"
THRALL- "Torrent Of Death"
MERRIMACK- "In The Halls Of White Death"
BLEEDING FIST- "Morbid Psychotic Distortion P.1"
HORDE OF HEL- "Hail Chaos / Dödens ära"
HACAVITZ- "Omitzhuicazquia Tezcatlipoca"
DRAWN AND QUARTERED- "Merciless Hammer..."
APOSTOLUM- "Days of Crucifixion"
DRAWN AND QUARTERED- "Hail Infernal Darkness"
Featured Artist - Full Album Streaming Page
December 04, 2013- APOSTOLUM announce release date for new MORIBUND album!!!
Today, MORIBUND RECORDS announces January 21st, 2014 as the release date for APOSTOLUM's highly anticipated second album, Winds Of Disillusion. Blending the dark atmospheric tradition of scene legends My Dying Bride, Anathema, and Paradise Lost with the razor sharp-edge of modern black metal while retaining a rock sensibility, APOSTOLUM create a bleak sound-picture. Incorporating keyboards as well acoustic grand piano and brass, with such epics as "Unworthiness And Decay" to the massive 18-minute finale "Gleam Of Lucidity," these Italian dark metal icons show their strength in songwriting and creating atmospheric classics. Cover and tracklisting are as follows:
Tracklisting for VARDAN's The Woods Is My Coffin
1. Intro (Light Into The Void)
2. Unworthiness And Decay
3. Higher Planes Of Existence
4. Debris Of Perception
5. Less Than A Step
6. Gleam Of Lucidity

Guitarist Matteo comments: "Musically, the new album is not the result of the choice to move in a direction rather than another; the entire writing process took place in a very spontaneous and natural way. We did not feel the need to make drastic changes to our sound - forcing a change is likely to remove a band from its purest form. Composing so instinctively, I think we approached, as never before, our essence and the songs honestly represent what APOSTOLUM are today. The only things we set from the beginning of the creative process have been the ones to pay greater attention to the arrangements and songs structures, and improve as performers in the knowledge that we can rely on better equipment in the studio."
Continuing, he reveals, "Lyrically, the album is not a concept, but there is a common element that somehow combines the lyrics of individual songs, which is the current strengthening ourselves to a pessimistic view on the future of the human race and planet earth. Hence, the meaning of the title Winds of Disillusion - the impotence of the human being in front of the occurrence of external destructive natural events together with the inability to suppress the growing of inner feelings of total disillusionment, noting bitterly the inability to be able to remedy a relentless physical and moral decline...a strong emotional wind that sweeps away any hope from the human soul. Ultimately, I believe that Winds Of Disillusion is not only a big step forward compared to Anedonia, but the real APOSTOLUM masterpiece."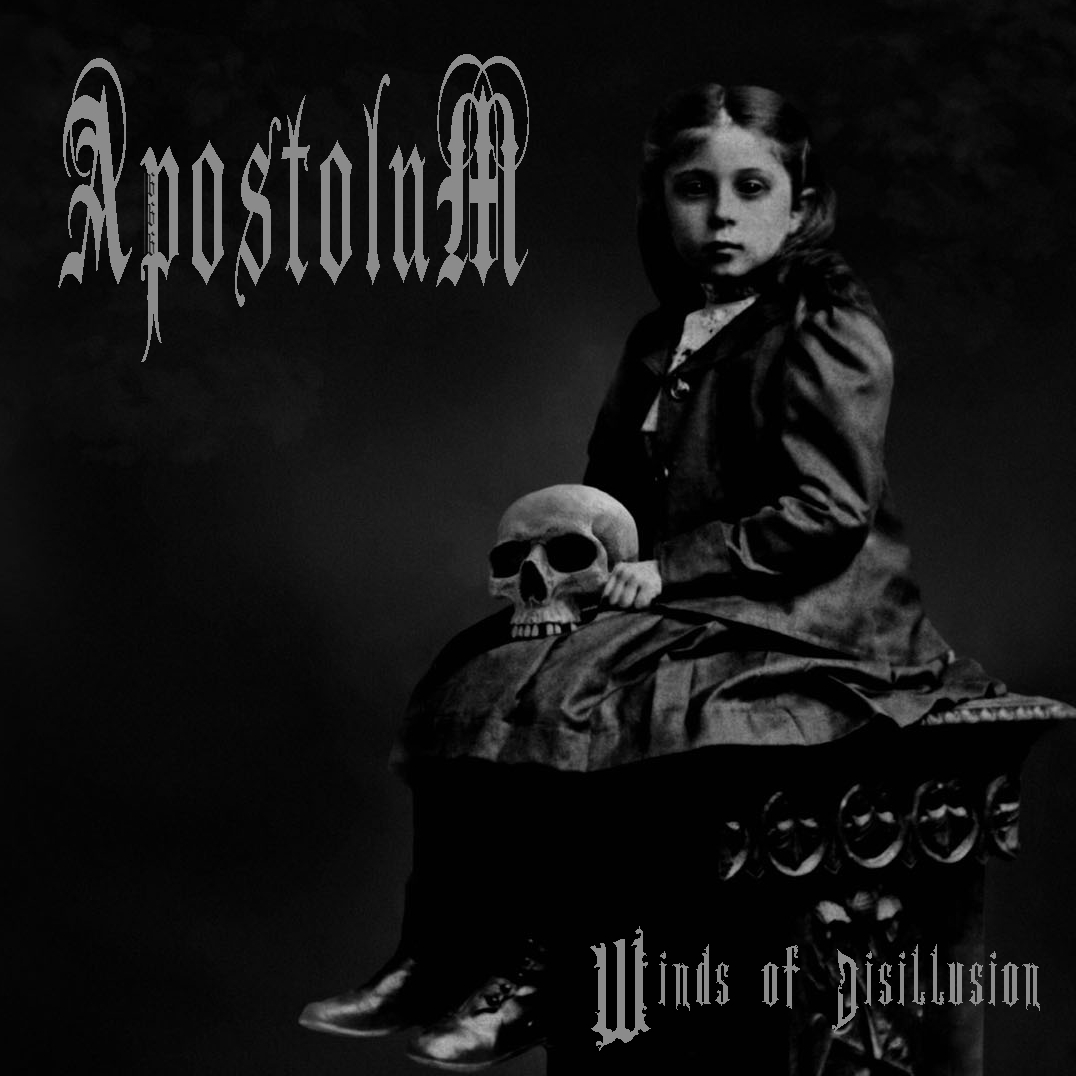 November 26, 2013- November End Sale!!!
$7.77 CD / MCD + $8.88 Digi CD, 2xCD, CD+DVD SALE !!! All CD's and MCD's in the Entire Webstore are on sale for $7.77! All Digi CD's, 2xCD, CD+DVD Sets and CDs with special packaging are on sale for $8.88! Sale ends December 1st!!!
November 21, 2013- RIDDLE OF STEEL MAG!!!
The new issue of RIDDLE OF STEEL magazine is out now !!! Pure PAGAN BLACK METAL magazine, interviews with: ABHOR, MOON, GRAVELAND, THE FLIGHT OF SLEIPNIR, INQUISITION, VEMOD, WOODTEMPLE, ARKONA (PL), ACHERON, ANTINOMIAN, ARS MACABRA, DARENHÖLD, DISMAL, HECATE ENTHRONED, LAMIA VOX, MOROK, NABAATH, OLD FOREST, POSTHUM, RAVENTALE, STWORZ, TODESTRIEBE and VALI. Over 150 reviews in 52 glossy paper with a great dark design. (Price: 5 Euro elsewehere ,) Ask for wholesale prices! Will also be available shortly In Moribund Armory webstore \m/.

Contact: RIDDLEOFSTEELMAG@GMAIL.COM

Visit: Facebook page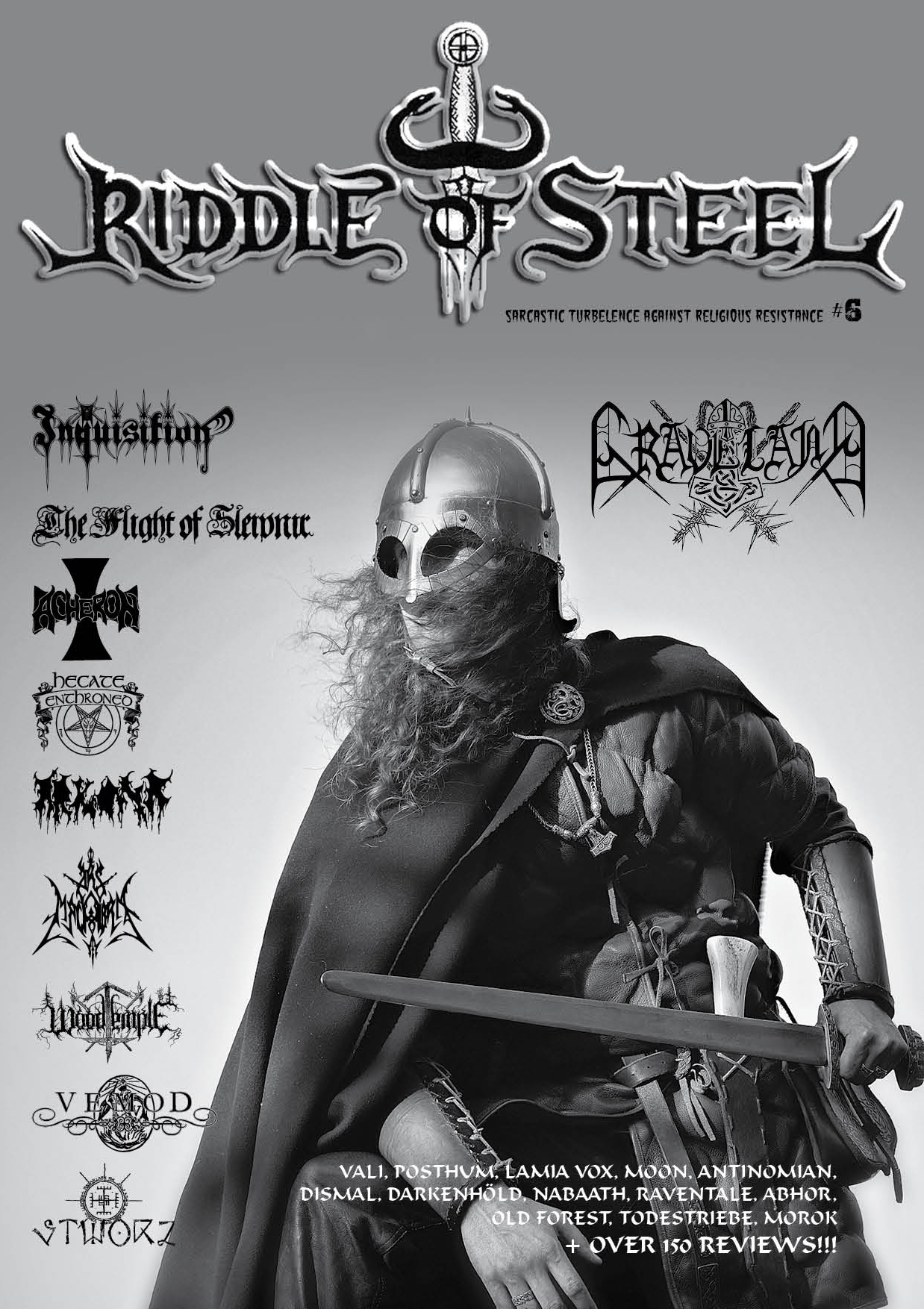 November 21, 2013- VARDAN set release date for new album!!!
Today, MORIBUND RECORDS announces January 21st, 2014 as the release date for VARDAN's The Woods Is My Coffin. Highly coveted and sought after within the underground, The Woods Is My Coffin is VARDAN's rare fifth album, which follows the MORIBUND releases of ...Dreaming ...Living My Funeral and Lifeless Shadow, both unleashed earlier this year. Italy's rising star of the DSBM scene, the one-man VARDAN bestows grim, cold, and depressive black metal filled with acoustics, inhuman vocals, contra bass, and droning overtones, all wrapped in a shroud of mystery and darkness. Gloomy, mesmerizing passages filled with sorrow, suicide, Satanism, and personal emotion are delivered with an atmosphere and conviction not heard since the early days of the Norwegian black metal scene. Track premiere to be announced shortly. In the meantime, cover and tracklisting for VARDAN's The Woods Is My Coffin are as follows: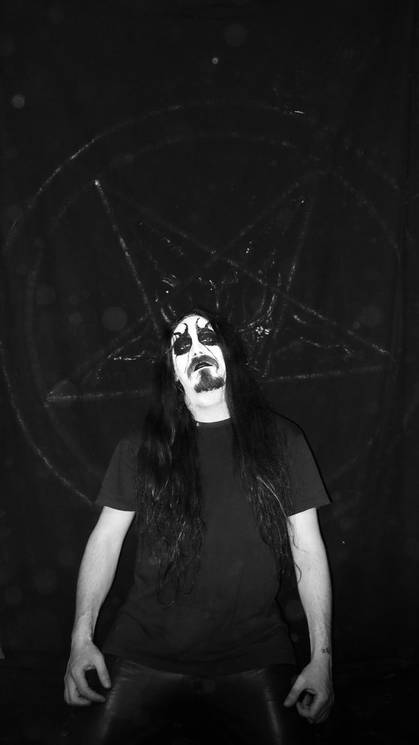 Tracklisting for VARDAN's The Woods Is My Coffin
1. Night Of The Horned Rebirh
2. Luciferian Assault
3. Goatcraft
4. Dawn Of The Followers - Part 1
5. Dawn Of The Followers - Part 2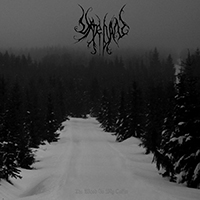 November 4, 2013- PACT COMPLETE NEW ALBUM !
We are proud to announce that PA new Black/Death Occult act PACT have completed the recording of their new album, entitled "The Infernal Hierarchies, Penetrating The Threshold Of Night" ! And while we do not want to diminish the Power of their mighty debut "The Dragon Lineage of Satan", the new album is SOO Phenomenal it have left us all deep in purgatory ! Expect an April or May 2014 release date through The Moribund Cult. This will be the 200th album unleashed by Moribund, a fitting placement for this masterpiece ! Album cover art is also unveiled! More info as we choose make it available \m/.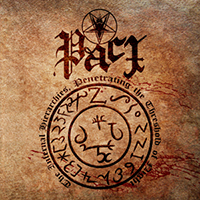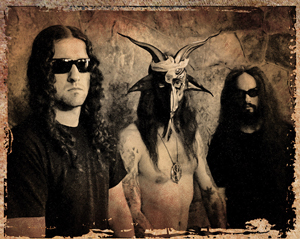 October 14, 2013- October Sale!!!
Moribund Quarterly $5.00 [5 FOR $20.00] CD Clearance sale going on now till Oct. 24th! 100's of titles on sale ! Check the Store & Stock up on some killer titles now!!!
September 11, 2013- NOCTURNAL FEAR + SEGES FINDERE TEASER VIDEO FOR UPCOMING RELEASE
NOCTURNAL FEAR + SEGES FINDERE new split CD "Allied for the Upcoming Genocide" video Teaser is up in the video section on this page. CHECK IT OUT!!!
September 07, 2013- KILLGASM "HUMANITY IN ASHES" VIDEO
KILLGASM "Humanity in Ashes" video is up in the video section on this page. CHECK IT OUT!!!
August 18, 2013- WORMREICH - "THE PALE WHITE LIGHT" VIDEO
Newly signed WORMREICH's new video "The Pale White Light" is up in the video section on this page. CHECK IT OUT!!!
July 10, 2013- PACT- MARTYDOOM FEST VIDEO
PACT's entire live show from Martydoom Fest 2013 has been added to video section. Killer fucking set, check it out and WORSHIP !!!
June 26, 2013- BLACK CIRCLE FESTIVAL V
Satan's Host and Drawn & Quartered to perform this year at the 5th annual Northern Western Black Circle festival in Portland, OR. Satan's Host is to headline Thursday Aug. 8, Drawn & Quartered to appear Saturday Aug. 10.
June 10, 2013- June Sale!!!
"$7.77 CD / Digi CD/ MCD + $9.99 2xCD / CD+DVD SALE extemded 1 week ! Sale Ends June 14th!!"
April 28, 2013- NEW Advance track added to Moribund player!!!
"Dodsferd Advance track added to Moribund player... check out the advance weaponry now ! "
April 25, 2013- CHASMA FULL ALBUM STREAM !!!
CHASMA "Codex Constellatia" CD FULL ALBUM Stream added to Moribund Featured Artist of the Month. Check out the new masterpiece from the New Gods of Cascadian Black Metal!!!
April 24, 2013- NEW Advance tracks added to Moribund player!!!
"Vardan, Haeresiarchs... + Bitter Peace Advance tracks added to Moribund player... check out the advance weaponry now ! "
April 24, 2013- NOCTURNAL FEAR / SEGES FINDERS Split Album Art unveiled!!!
Legendary US Thrashers NOCTURNAL FEAR have completed recording for a split release with SEGE'S FINDERE! S.F. have also finished recording their tracks. The split will feature 4 new and unreleased tracks from NOCTURNAL FEAR and 2 new and unreleased tracks by SEGE'S FINDERE. Cover art was just conjured by cult UG artist Sickness666, and layout is underway. Expect this weapon of sheer terrors to surface sometime in fall 2013 !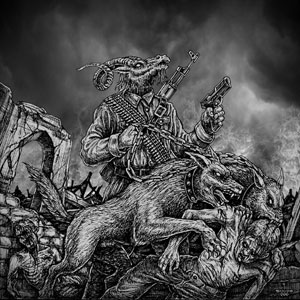 April 24, 2013- FORNICATOR + WHORE LP's announced!!!
We're sleazed to announce that the classic FORNICATOR "Fornicator" and both dirty WHORE albums ("Unfinished Business" & "Doing it for the Kids") will soon be released on LP in co-operation with Whoreship records! All three should Spew forth sometime by mid-end of summer to fill your heart (and g'friends twat) with pride :)). All three LP's with feature different layouts, and will be limited too.
February 25, 2012- BLEEDING FIST news: lineup change + live album !!!
Today, Slovenian chaos black metallers BLEEDING FIST have announced the departure of drummer Lexecutioner. "Soon, new details regarding the line-up and the new era of BLEEDING FIST will be known," reads a statement from the band. In other BLEEDING FIST news, the band will release in December their first live album, entitled Bestial Black Metal Over Berlin, via Haliaetum Records
www.haliaetumrecords.com and licensed by MORIBUND.
BLEEDING FIST released the Devil's Ferox MCD this past May through MORIBUND to rave reviews. TheMCD comprised five brand-new songs, including a tribute track to the legendary Death SS, and also include an enhanced portion featuring videos for "Invocation Into Devil's Flesh" and the EP's title track. A video for the MCD's "Monuments Desecration" was completed earlier this and can be viewed here: http://www.youtube.com/watch?v=KWM-KxA8hUw
For more info, consult
www.bleeding-fist.com
www.myspace.com/bleedingfist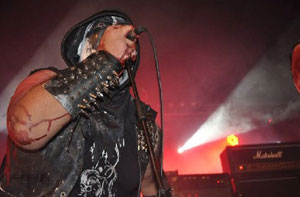 February 25, 2012- NOCTURNAL FEAR announce title of next album, promise true "war metal"!!!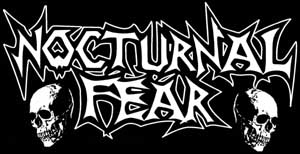 Michigan thrash squadron NOCTURNAL FEAR announce Sadistic Inquisition as the title for their next studio album, slated for release later this year through MORIBUND RECORDS. The band's fourth album for the label (and sixth overall), Sadistic Inquisition is set to feature such songs as "Invincible Warlord," "Seal Team 666," "Bite the Curb," "Code Name - Trinity," "Blood on the Battle Field," "Cold as Death (Life of Crime)," and "Invade to Conquer Pt. 2."
Featuring the same lineup from last year's critically acclaimed Excessive Cruelty, guitarist/songwriter Rev. Chris Slavehunter PhD promises that the imminent Sadistic Inquisition "will be our heaviest, fastest, and most militant release yet! It will be a surge in which we will burn all bridges behind us, further distancing ourselves in a bid for isolation as America's War Metal Assassins - indeed, WAR METAL SKINHEADS! This ain't Blasphemy, this ain't Revenge, and this ain't Canada. This is NOCTURNAL FEAR, this is Detroit, and THIS IS THE REAL SHIT! Reviewers won't be happy, but true fucking bangers who want their faces ripped off and fed to our PACK OF ROTTWEILERS won't be let down."
More news to be revealed soon, but in the meantime, check out NOCTURNAL FEAR's official websites at ReverbNation and Facebook.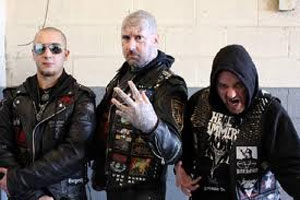 September 30, 2011 - AZAGHAL announce release date for new album + cover art + track listing!!!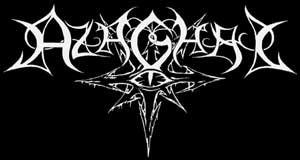 Today, MORIBUND RECORDS announces January 31st, 2012 as the release date for AZAGHAL's forthcoming album, Nemesis.Recorded at Cursed Studio in Finland, AZAGHAL's Nemesis will feature 11 tracks of the band's patented "Black Terror Metal," a style of which is uniquely AZAGHAL's and theirs only: pure, "classic" black metal that remains fresh and "modern." Nemesis is AZAGHAL's ninth album overall and third album for MORIBUND, following 2009's critically acclaimed Teraphim.
Additionally, AZAGHAL have revealed the cover and track listing to Nemesis as thus:

Nemesis tracklisting:
01 In Deathlike Silence
02 Pohjoisen Valkoinen Kuolema
03 De Masticatione Mortuorum
04 Vihasta ja Veritöistä
05 Hail the Whore
06 Ex Nihilo
07 The Baying of the Dead
08 Nemesis
09 Black Legions of Satan
10 The Pit of Shoggoths
11 Satanic Devotion
Finally, a preview track for "Hail the Whore" (off Nemesis)
can be found here:
http://www.youtube.com/watch?v=pS2uR14nXNA
For more info, consult www.myspace.com/azaghalterrorcult.

September 30, 2011 - PACT signs with MORIBUND, debut album imminent!!!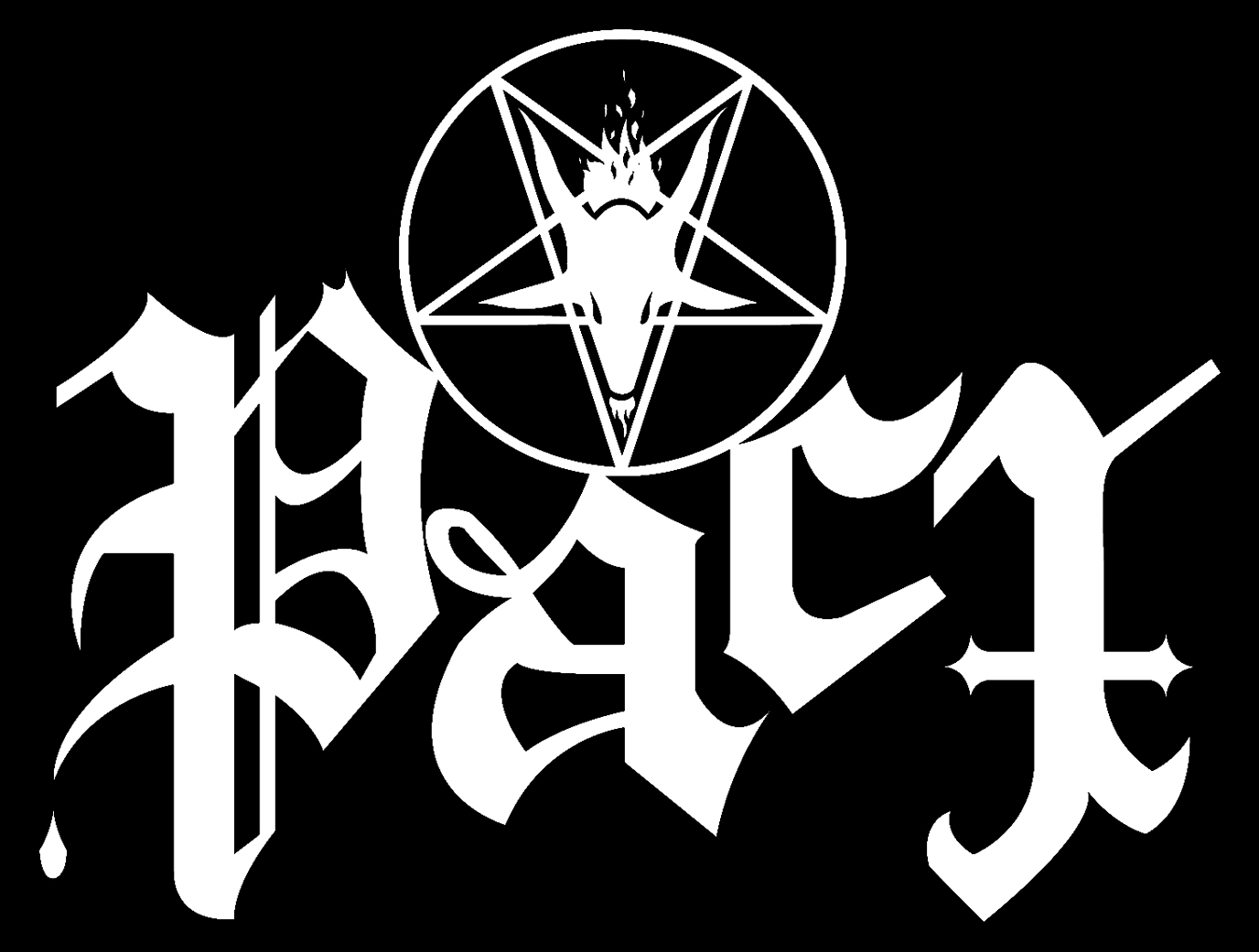 Today, MORIBUND RECORDS announces the signing of PACT, who will release their The Dragon Lineage of Satan debut through the label early next year. Harsh and harrowing and yet with a mystical atmosphere, PACT are a black metal band from Pennsylvania who have been perfecting their dark craft in the shadows for the past six years. Says the band, "Our music is driven by the forces of chaos and death. It has seemed to us, as a band, that religion is a disease that plagued the earth by keeping people locked in the position of follower. We have always rebelled against this, and therefore play black metal infused with occult philosophy and power. Among the philosophies and traditions practiced are Golden Dawn, Germanic, and chaos magick - also the philosophies of Nietzsche and Kant, as well as the poetry of Blake, Crowley, and Baudelaire. Our ultimate goal is to cause change!"
PACT comprises vocalist Hag, guitarist Wretch, and T on drums. Concluding, the band says, "PACT is a vehicle for occult magick - a source of whirling chaotic energies and manifestations of the augoeides or higher creative genius. We proudly embrace the spirit of Satan and carry with us the divine fire of Lucifer. We are very pleased to represent the mighty MORIBUND Cult."
A release date for PACT's The Dragon Lineage of Satan will be announced shortly.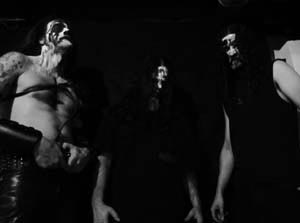 August 30, 2011 - CHASMA sign with MORIBUND, label debut imminent!!!
Today, MORIBUND RECORDS announces the signing of CHASMA. A trio from Portland, Oregon, CHASMA are set to release their MORIBUND debut, Declarations of the Grand Artificer, later this year. With three songs clocking in at nearly 33 minutes, CHASMA's Declarations of the Grand Artificer is a bewildering but above all transcendent record, an epic recasting of classic black metal into otherworldly shapes and a plausibly modern contour. A specific release date for the album will be announced shortly.
Formed in 2008 by members of Nanda Devi and Alter of Earth, CHASMA began as a side-project to experiment with yet another form of extreme metal. After writing and recording three songs, CHASMA released a demo tape with the French black metal label Aural Offerings and began performing live. After encouragement from Aural Offerings and the local Northwest metal scene, CHASMA made another recording that was released by Aural Offerings on tape and CD. After playing two years of amazing shows with the likes of Wolves in the Throne Room, Bloody Panda, Trees, Thou, Nux Vomica, and Fell Voices, CHASMA guitarist Tony Komforty departed the project and was replaced by Klaus Maza of the LA crust band Sheeeeeeeep.
"Musically, we are influenced by new millenium-era French black metal and DC screamo," says the band, "and bands like Weakling, Joyless, Ameseours, and Majority Rule. We are influenced by the intensity and passion of our brotherhood as musicians and try to express that passion through dimension bending riffs. We don't really fit the black metal label; we consider ourselves either noir nouveau ['new black'] or bright metal."
"We're so stoked to work with the elite metal cult that is MORIBUND," the bands says, concluding. "We look forward to crusading across globe under their flag."
For more info, consult
www.chasmablack.tumblr.com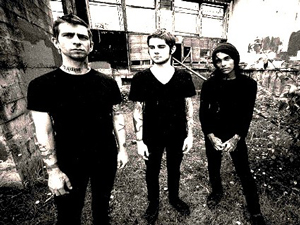 August 26, 2011 - SATAN'S HOST new album details and new MORIBUND contract!!!-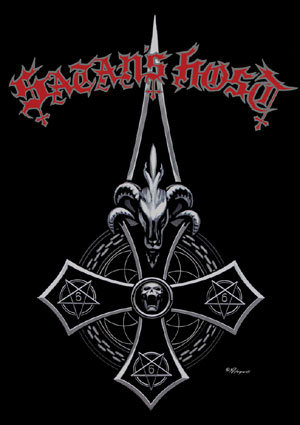 Colorado Satanic Metal Masters Satan's Host will be releasing "CELEBRATION For the Love of Satan" on Nov. 22 US/ Nov. 21 World, via Moribund Cult Records. The new disc is a compilation of 2 new songs and songs from each album that spans the career of the band, except from earlier 2011 release "By the Hands of the Devil" to commemorate the 25th anniversary of the release of the cult classic and debut album "Metal from Hell". The new disc was once again recorded with Producer Dave Otero at Flatline Audio in Denver Colorado and has exclusive artwork by world renown artists Chris Moyen and Joe Petagno, and photography by Brent Boutte of Mirrorlife productions. Satan's Host recently resigned with Moribund Records for another 2 album deal with exclusive options. The band will also be one of the Headliners at the Up the Hammers festival in Athens Greece in March 2012 and will also be appearing at the Gothic Theatre for the 4th annual Raven Eggs and Kegs Radio Show Halloween Bash hosted by Raven on Oct. 21 in Denver CO.
The track list:
01) For the Love of Satan- new tune
02) Hell Fire- Metal from Hell
03) Metal from Hell- Metal from Hell
04) Witches Return- Midnight Wind
05) Cauldron of the Ancients- In Articulo Mortis
06) Nightside of Eden- Archidoxes of Evil
07) Ecliptic Equinox- Burning the Born Again (A New Philosophy)
08) H.E.L.L.- Burning the Born Again (A New Philosophy)
09) Satanic Grimoire- Satanic Grimoire: A Greater Black Magick
10) "The Cursing" Vampyric Evil-Eye- Great American Scapegoat…666
11) Dark Priest "Lord Ahriman"- Power~Purity~Perfection…999
12) Convictions- new tune
For more info, consult
www.satanshost.com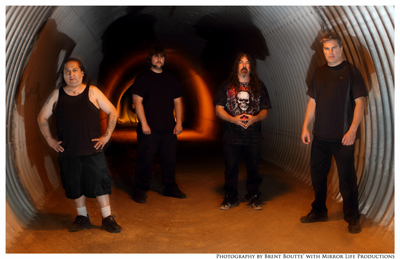 August 20, 2011 - BAHIMIRON set release date for new album!!! -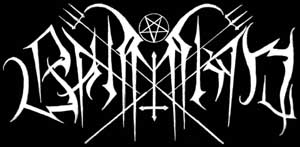 American black metal outlaws BAHIMIRON are ready to unleash their wolves to the flesh of Christ with Rebel Hymns of Left Handed Terror this fall on MORIBUND RECORDS. Set for release on October 25th, BAHIMIRON's Rebel Hymns of Left Handed Terror will contain nine hymns of rabid bestial nightmares, all in devotion to total death and the fiery depths of the black abyss. Full of rusty edges, this third shank in the guts will host such songs as "Their Blood Shall Fill My Chalice," "Bestial Raids of Antichrist Darkness," "Goathorned Messiah of the 7 Gates," and "Anointed in Serpents Blood." "This is the album that goes back to the true roots of black death metal for us," confirms vocalist/guitarist Grimlord, "all the things that originally hooked me into playing this type of heresy - the kind of stuff that comes at you with knives and the blood of Satan."
One of the underground's most unpredictable yet potent forces, BAHIMIRON are always on the move, keeping everyone guessing whilst staying forever true to their twisted, hideous muse. Following on from their critically acclaimed/reviled second album (and first for MORIBUND), Southern Nihilizm, their latest Rebel Hymns of Left Handed Terror continues the trajectory that each BAHIMIRON full-length has been different than the one that preceded it, and here they dive deep into the most primitive, primeval black metal but then tear it asunder with haunting nuances entirely their own. Indeed, these are Rebel Hymns of Left Handed Terror!
For more info, consult
www.bahimiron.com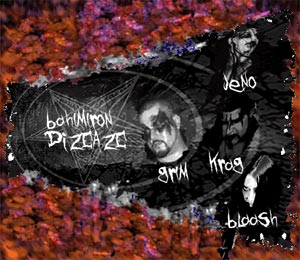 August 20, 2011 - APOSTOLUM finishing new album for MORIBUND, their first record in four years!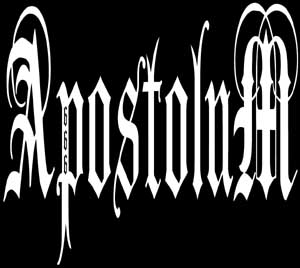 Italian dark metallers APOSTOLUM are currently finising their new album for MORIBUND, to be entitled Winds of Disillusion. The follow-up to APOSTOLUM's previous record for MORIBUND, 2007's Anedonia, the quartet's Winds of Disillusion should be completed by September or October, with an early 2012 release likely. Guitarist Stone reports: "Winds of Disillusion is the consecration of APOSTOLUM, and will be a long ladder through the planes of existence, a journey inside the ruins of life, against a stupid existence of human life. The work will be very different from Anedonia - a disc much more complex, oppressive and obsessive, a record that clears the positive emotions. To suffer is to produce knowledge...."
For more info, consult
www.myspace.com/apostolum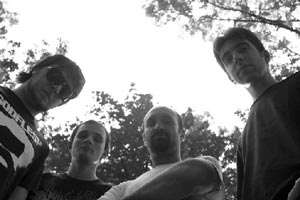 July 17, 2011 - ABHOR sign with MORIBUND, set release date for new album!!! -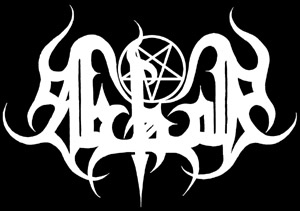 Today, MORIBUND RECORDS announces the signing of cult Italian black metal band ABHOR. One of the oldest names in Italian black metal, ABHOR make their MORIBUND debut with Ab Luna Lucenti, Ab Noctua Protecti, set for release on September 27th. Their first album for MORIBUND and fifth one overall, Ab Luna Lucenti… is an otherworldly voyage into mysteries unknown, a twilit sojourn through esoteric realms, with the vessel being the sort mystical of black metal as only the ancient masters can create. Enter the halls of ancient mysticism and occult magick with ABHOR's Ab Luna Lucenti, Ab Noctua Protecti!
Commenting on the signing, ABHOR stated the following: "After 16 years in the underground and a long period of silence, ABHOR is back. We're finally proud to announce that from now on we'll follow the sinister path along with the MORIBUND CULT. Expect the most occult music you've ever listened to...slow, sinister, and brooding with evil intent!"
More info, including a full ABHOR biography, follows below. In the meantime, consult
www.legioneocculta.com
for further news.
BIOGRAPHY
ABHOR was born in 1995 in order to combine the passion for music and the study of esoteric arts. For this reason, ABHOR represents a form of global art that embraces musical art, visual art and literal art. The first demo (In Nostrum Maleficium) is printed in 1998. Subsequently, they printed during the years five full-length CDs with different labels.
Over the years, many musicians take part to ABHOR, including members of Evol. Nowadays, ABHOR is one of the oldest and best-known Italian black metal bands still active, together with such names as Mortuary Drape, Opera IX and Handful of Hate.
Musically, ABHOR plays horrorific black metal that's esoterically based. ABHOR's music stands for the unmistakable mystical atmosphere that makes personal and unique the sound of the band. The concepts concern occultism, esoterism, alchemy, witchcraft, Satanism and folklore.
SYNTHESIS
ORIGIN: North-East Italy / Veneto
FORMED IN: 1995
GENRE: Esoteric Horror Black Metal
LYRICAL THEMES: Occultism, Satanism, Witchcraft
LINE UP
Ulfhedhnir: vocals (Arish, Selenefrost)
Domine Saevum Gravem: guitars, bass guitar, backing vocals (Oraculum, Sophus, Kaprogoat)
Kvasir: bass guitar, guitars (Profezia, Ancient Supremacy, Spiritual)
DISCOGRAPHY
1998 - In tuo honori preparatum (demo)
1999 - Nox isecuta est (demo)
2000 - Nequqquam Vacuum (CD Black Tears rec.)
2000 - I.gne N.atura R.enovatur I.ntegra (CD Dark Horizon rec.)
2002 - Promo 2002 (promo)
2004 - Live in Italy (DVD Blackmetaldvd.com)
2004 - Vocat Spiritum Morti (miniCD The Oath rec.)
2005 - Vehementia (CD The Oath rec.)
2006 - Vehementia (pro tape East Europe edition - Misanthropic Propaganda rec.)
2008 - In nostrum Maleficium (CD Hearse rec.)
LIVE PERFORMANCE WITH Ancient, Bastard Saints, Behemoth, Carpathian Forest, Celestia, Enslaved, Enthroned, Evol, Frostmoon Eclipse, Goatreich666, Handful of Hate, Horna, Mayhem, Mortuary Drape, Nargaroth, Nefarium, Opera IX, Seth, Taake, Theatres des vampires, Tsjuder, VII Arcano...
INFO
www.legioneocculta.com
Domine Saevum Gravem : saevum@hotmail.it
Ulfhedhnir : abhor666@libero.it
Kvasir : nordlys@email.it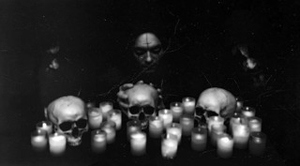 June 30, 2011 - Satan's Host to record "CELEBRATION For the Love of Satan" -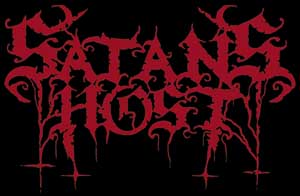 MORIBUND recording artists SATAN'S HOST are entering Flatline Studios with producer Dave Otero (CEPHALIC CARNAGE, COBALT) on July 18 to commence recording a "celebration album" to commemorate the 25th anniversary release of their debut album, the cult classic Metal from Hell. The new & exclusive compilation will contain a few new songs and revamped versions of classic tunes that span the band's career, with returned original vocalist Leviathan Thisiren (AKA Harry Conklin - JAG PANZER, TITAN FORCE) offering his unique take on the songs.
"CELEBRATION For the Love of Satan" is set for release in November 2011 via MORIBUND RECORDS, and confirmed songs so far include brand-new songs "For the Love of Satan" and "Convictions," the title track to Metal from Hell, "Witches Return," "Nightside of Eden," "H.E.L.L.," "Dark Priest (Lord Ahriman)," and the title track to Satanic Grimoire.
In other SATAN'S HOST news, a special "making of" documentary for the band's latest By the Hands of the Devil can be found here:
LINK
Released last month by MORIBUND, By the Hands of the Devil is the first SATAN'S HOST album since their Metal from Hell debut to feature the powerhouse vocals of Leviathan Thisiren/Harry Conklin. It has been met with unanimous acclaim all around the world.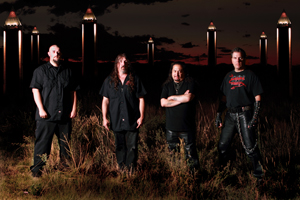 June 30, 2011 - THRALL to release new album on MORIBUND +++ reveal title, tracklisting -
October / November 2011 - a year after their debut release on MORIBUND RECORDS, "Away From the Haunts of Men", THRALL will unleash their virulent second album, Vermin to the Earth. MORIBUND will release Vermin worldwide, with the exceptions of Australia and New Zealand, where Obsidian Records will release it.
Vermin documents the metamorphosis of THRALL from a sanguinary studio project to a formidable live entity that now includes Leigh Ritson (ex Disseminate) on bass and Ramez Bathish (ex Whitehorse / ABC Weapons) on second guitar. THRALL built their live reputation on punishing volume and an atmosphere of menace.
Vermin delivers a unique blend of old-school black metal and hypnotic void-worship. Songs range from bile-soaked mid-paced anthems ("Vermin to the Earth / Oblivion") to desolate lurching dirges ("Plague of Man") to blasting suicidal elegies ("Vita Vacuus Voluntas"). The new album is more: cohesive, hefty, solemn and yet more spacious than THRALL's debut, Away from the Haunts of Men. Vermin is a requiem to a cursed species. It advocates the expiration of the reign of homo sapiens and heralds the post-human era.
A preview track from the album will be added to the MORIBUND RECORDS website in the coming months.
"This album was written live and tracked very fucking quickly. In my opinion, Vermin is more evocative and cathartic than Haunts was. Those who are meant to unlock the spell of this album, will - those who aren't, will not." - Tom Void
"Vermin maintains a very live sound even in the studio, and I think it will surprise many people who know the first album as to just how different this sophomore is." - Em Støy.
Vermin was recorded across two hemispheres and continents. Drums were recorded in April 2010 by Ippei Suda (known for his work with Corrupted) at LM Studio, Osaka, Japan. Guitars, bass and vocals were recorded by Trent Griggs June - July 2010 at The Gate, Margate, Tasmania. The album was mixed by Trent Griggs August 2010 - June 2010 at The Gate, Margate, Tasmania. In July, the album will be mastered by Jack the Bear (Tony Mantz) at Deluxe Mastering, Melbourne, Victoria.
Tracklist for THRALL's Vermin to the Earth 1. Vermin to the Earth 2. Oblivion 3. Disease's Maiming Caress 4. Plague of Man 5. Mass Extinction 6. Ecstasy not of the Flesh 7. Vita Vacuus Voluntas
Album Personnel:
Tom Void - vocals, guitars, bass
Em Støy - additional vocals, drums
Album Guests:
Trent Griggs - additional vocals, additional guitar
Live Personnel:
Tom Void - vocals, guitar
Em Støy - vocals, drums
Leigh Ritson (ex Disseminate)- bass
Ramez Bathish (ex Whitehorse, ex ABC Weapons) - guitar
Thrall:
www.thrallofvoid.com
www.myspace.com/thrallofvoid https://www.facebook.com/pages/THRALL/30792381960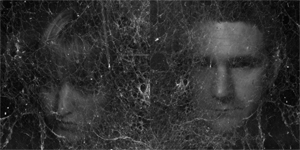 June 30, 2011 - CANIS DIRUS recording new album, reveals title -

Today, Minnesota black metal group CANIS DIRUS reveal that they are recording the follow-up to their critically acclaimed MORIBUND debut album, A Somber Wind From a Distant Shore. Entitled Anden om Norr - which loosely translates, from Swedish to English, as "The Spirit from the North" - the duo's second album for MORIBUND will again be recorded at the band's own Harsh Winter Studios and will be mastered by AGALLOCH's Jason Walton. Additionally, one of the tracks will feature Claudio Alcara of FROSTMOON ECLIPSE on guitar.
Multi-instrumentalist TMP reveals more about CANIS DIRUS' forthcoming Anden om Norr: "Once again, we will take our inspiration from our beautiful nature / surroundings in northern Minnesota. As with the last album, A Somber Wind from a Distant Shore, the overall feel / atmosphere of the record will take on a more 'depressing / melancholy' view of how human scum continously treats nature with contempt and disrespect." Unfortunately, "we recently had a flood in the studio, which did some damage to some equipment, and also in the processs we lost some of the stuff we already had recorded. I have since 're-built' the studio and added some new equipment, which will definitely contribute to a much better production this time around."
CANIS DIRUS is completed by vocalist RH. Tentative release date for Anden om Norr will likely be during the fall of this year.
For more info on CANIS DIRUS, please consult
www.myspace.com/thecanisdirus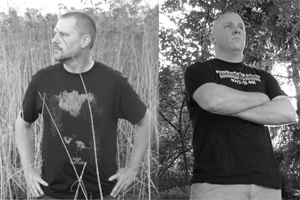 June 30, 2011 - MOON (Australia) signs with MORIBUND, release date set+++ -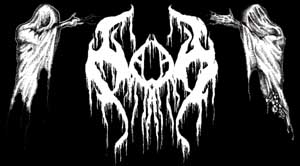 Today, MORIBUND RECORDS announces the signing of Australia's MOON, dark occult black metal from one Miasmyr. The band's first release for MORIBUND shall be Caduceus Chalice, set for release on June 28th. MOON's Caduceus Chalice pervades a hypnotic sense of obscure mysticism within a dark ambience of distorted screams, cavernous echoes and entrancing pulse. Ceremonial Magick, invocations of spirits, glorifications of darkness, underworld realms and apocalyptic apparitions are the basis for this astral visionary experience. Breeding the unlife in archaic worlds, MOON is an ode to darkness and its spirit.
Biography
Obscure black metal from Brisbane, Australia, MOON is the visionary experience of ceremonial magick and astral projection. It works through transcendent hypnosis and bleak atmospheres.
Formed in 2007 by one Miasmyr, MOON stirred interest in the underground black metal scene for its ethereal spirit and raw but evocative sound. Three EPs were released, which sold well, and gained MOON a small following. The first full-length, Caduceus Chalice, was released on cassette in early 2010 and will be released on June 28th, 2011 on CD through MORIBUND RECORDS. MOON have been playing live since 2009, putting on dark and evocative shows in Brisbane.
Miasmyr has played in several black metal bands since 1999. Starting with the cult Catacomb, which played for many years in Brisbane, he has also played in Urgrund and Forn Valdyrheim. MOON, his solo project, also developed a strong following within its early life, starting with a compilation MCD called Magick Rituals from the Dutch label Svartgalgh Records. He went on to release a self-titled EP through Wolfsvuur (Netherlands) and two more MCDs, Apparitions and Blood. Following that, he featured as being the only black metal band on the Brismetal compilation with "Apparition III" from the Apparitions EP. Another split was released featuring MOON, Nekrosov and Nekros Manteia called The Haunting Resonance (Fall of Nature Records), which received good reviews for exhibiting black metal's fringes with outside genres.
The new full-length Caduceus Chalice was released on limited-edition audio cassette through Wolfsvuur Records (Netherlands) in February 2010. It evokes the darkness of the underworld and necromantic summonings. It has the underground black metal sound like Elysian Blaze, Xasthur and Striborg.
MOON is currently getting together a new lineup to play more live shows in Australia.
Credits
All tracks written and recorded by Miasmyr (Paul Marsh) of MOON except for "The Caverns" track with guest percussionist Aciretose. All releases have been mastered at Alchemix Studios (www.Alchemix.com.au) by Marly Luske. Logo art and cover designs by Dirge (Kieran Gelders) Live session players past and present:
Aciretose - Drums,
Dirge - Bass
Daan - Guitar
James - Vocals
(Miasmyr - Guitar, vocals)
Krist - Drums
Karnull - Vocals
Musical Content
MOON's descent into the occult is an unhinging and breaking down of the self to open the inner mind. Its representation of spirits and daemons are keys to unlocking gateways of the psyche; they eliminate meaning and structure of the rational mind so to free the self to be brought into the infinite realm of darkness. This takes place in the Astral Nightside and Regnum Spiritus (the spirit world). Much like in dreams, a breaking of continuity and hyper-association is found in the music.
Influences are taken from workings with well-known grimoires such as The Goetia and the Necronomicon and more contemporary works such as those by Ea Koetting and Michael W. Ford. The music is to serve as guided imagery for astral projection; much of the content is either an astral journey or ritual. Forest Samhain is one such ritual which takes place on the day of and in the place of its title; this is a ritual of necromancy and darkness.
The full-length title Caduceus Chalice is a reference to masculine and feminine symbolism which is used in numerous areas of the occult. They are used as such in the Rider-Waite Tarot deck and in Goetic Witchcraft. The chalice also represents introspection and the Astral Nightside; the song "Chalice" is one such journey into its abysmal depths.
Form and Style
MOON's music thus far has been recorded by Miasmyr in his own basement studio. The approach to self-production aids in introspective expression. Many of the songs have grown over a period in atmosphere and character; it is this building of spirit that makes the music strong.
Often, the density is stripped back to help the layers and parts come through effectively. There is a combination of blending and layering parts to form unique timbres and tones. Effects on keyboards, guitar and vocals are vehicles only for the creation of a brooding sound; it is the drive of the arcane spirit that directs the development of the music.
The use of repetition and subtle development is a means to draw the listener into a hypnotic state. The different instrumental parts often play as entities, subtly influencing the dimension set up in the mind of the listener. Use of reverb creates space for the music to live and breathe, giving a cavernous echo to the sound overall. The choirs are a dominant and atmospheric element which has remained part of MOON's sound from the beginning; they are characterized as spirits invoking the listener into a bleak and arcane demise and build greater dimension to this sanctum of unlife.
For more info, consult
http://moonmyth.blogspot.com/
www.myspace.com/moonmyth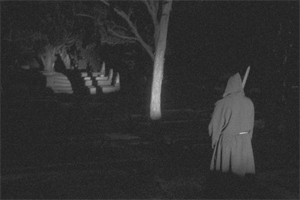 August 17, 2010 - Lebanese madmen AYAT "Carry On Carrion" -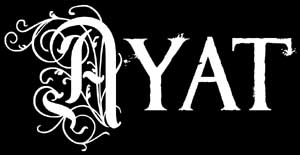 Lebanon's infamous AYAT - whose 2008 MORIBUND-released album, Six Years of Dormant Hatred, strictly polarized critics as either "genius" or "garbage" but forcing an opinion out of everyone - reveal that they're currently recording their follow-up MORIBUND album, tentatively titled Carry On Carrion. As vocalist Filthy Fuck explains, "So I walked. And the 67 viral winds of the East whistled in my hollow bones, particles of disease sticking on the edges. And William died on me, too. A fever runs through my blood like rivers to the sea. Six years of dormant hatred lay in pieces behind me and thousands of dead motherfuckers are walking around the thousand-times-dead fucking mother-city. And the dead exceed the living and will look after them in their own special way. And there was but one phrase on my tongue like a snake rolled on a shaft - 'Carry on, carrion... Carry on...'."
The track listing to Carry On Carrion has already been decided by the band, but AYAT wish it to remain secret until release. Additionally, they promise that the new album shall be longer than 60 minutes and should be finished next month, with a late winter or early spring release through MORIBUND likely. When pressed for further details, Filthy Fuck simply shrugged and said, "Nothing but the fact that it will be longer, more insane, more vicious, and will shy Six Years... to a battered pulp. Not only by force, mind you, but also by sheer acidic caustic erosion. And we're Lebanese. In case some guy missed it."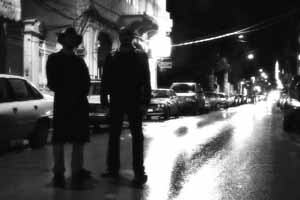 August 13, 2010 - MORIBUND announces North American release of THRALL's "AFTHOM" -
MORIBUND RECORDS announces the North American release date of THRALL's debut album, Away From the Haunts of Men, as November 9th, 2010. Originally released overseas earlier this year by Total Holocaust Records, the North American edition of THRALL's Away From the Haunts of Men will include an exclusive bonus video for the track "Torrent of Death," which can be viewed in the meantime to the left & here:
THRALL "Torrent Of Death" Video
Comments the band, "THRALL are pleased to collaborate with the legendary MORIBUND CULT for the North American edition of our debut album, Away from the Haunts of Men. We strive to spread our contagious virulence to all mankind!" The band also details its aims here:
ORIGINS:
"THRALL is a Tasmanian black metal/doom band. You may ask, why does this matter? The howling gales of Antarctica have ironically sheltered large tracts of Tasmania from human habituation to this day. Since European settlement in 1803, the island's history has included the genocide of the Tasmanian aboriginals and cases of cannibalism among escaped convicts. THRALL is a product of this landscape, this history and no other."
IDEALOGY:
"Homosapiens are a plague mindlessly consuming the last of the Earth's resources; mass extinction/ecological cataclysm is upon us. THRALL's music howls a pro-void mantra advocating the post-human era. THRALL is an embodiment of the contradiction of being inherently human yet anti-human."
MUSIC: "THRALL fuse the mid-paced blastbeats of old-school black metal with lush vacuum-tube-soaked guitars. THRALL's instrumentation is textured and diverse, from primal black metal songs to spacious doom epics and atmospheric soundscapes. Seemingly primitive music is partnered with high-end production values, whilst remaining bile-soaked and sincerely misanthropic."
For more info, consult
www.myspace.com/thrallofvoid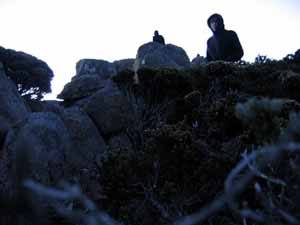 August 09, 2010 - SATAN'S HOST Enter Flatline Audio, record 9th album -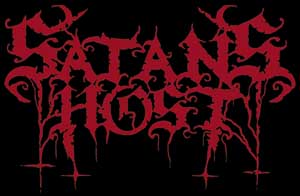 Satanic metal warlords SATAN'S HOST are currently at Flatline Audio with legendary super-producer Dave Otero working on the bands ninth studio album, entitled By the Hands of the Devil, to be released next year by MORIBUND RECORDS. With the departure of vocalist Eli Elixir and the return of Leviathan Thisiren (AKA Harry Conklin, of JAG PANZER and Titan Force) into the SH grotto on vocals, the band has recently performed in Germany for the Keep True Festival in April 2010, and have done some local Colorado shows to prepare for the new album. Founding six-string sorcerer Patrick Evil, with his cornucopia of uber-evil riffs, has been at the top of his game with all-new tracks that will devour the weak at heart and those who try to dismiss this true metal virtuoso. Anthony "Evil Hobbit" Lopez, making his second appearance on the drums of doom, has taken the groove to a new hellish high, and with the addition of Margar on dass, SATAN'S HOST have taken their musical journey to new, darker realms with deeper and broader themes and lyrical content. Adds Patrick Evil, "I think this will be our greatest album to date. Our ninth release for our 25th aniversary - how much better can it get than that?" Prepare for a revival of the primal!!!
For more info, consult:
www.satanshost.com
www.myspace.com/satanshost
www.youtube.com/satanshost418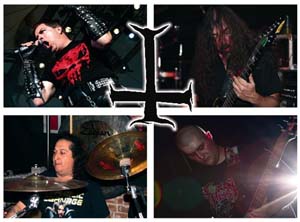 August 05, 2010 - SARGEIST release date for long-awaited new album -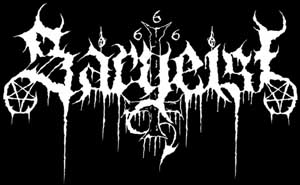 MORIBUND RECORDS confirms November 9th, 2010 as the release date for SARGEIST's long-awaited new album, Let the Devil In. Dedicated MORIBUND terrorists right from the start, SARGEIST's last full-length album was 2005's critically acclaimed Disciple of the Heinous Path, preceded by their classic Satanic Black Devotion debut in 2003. Featuring vocalist Torog and drummer Horns of cult Finnish horde BEHEXEN as well as the six-string sorcery of HORNA mastermind Shatraug, here on their third album SARGEIST display that black metalled orthodoxy need not spell creative death, that occult mysticism is still ripe for exploration if the words match the deeds – and especially if you have the songs to back them up. One anthem to the horned one after another, Let the Devil In masterfully balances raw, bloodcurdling passion with poised, steely-eyed professionalism: a new classic of traditional black metal is born!
Says Shatraug regarding the imminent release of Let the Devil In, "The forthcoming SARGEIST album took us more than five years to make. After two albums, the standard we had raised was needed to be met with a liturgy surpassing the previous works, and for that reason alone, it took such a long time to complete the new work. Finally, when everything started to fall in place, it didn't take long. Lyrically, Let the Devil In is a continuation of the heinous path we had chosen - that of black magic, necromancy, and worship of Satan. The result is definitely the strongest of SARGEIST yet, taking all the assets of our past with a new Satanic illumination."
Track listing-
I - Empire of Suffering
II - A Spell to Awaken the Temple
III - From the Black Coffin Lair
IV - Burning Voice of Adoration
V - Nocturnal Revelation
VI - Discovering the Enshrouded Eye
VII - Let the Devil In
VIII - Sanguine Rituals
IX - Twilight Breath of Satan
X - As Darkness Tears the World Apart
In other SARGEIST news, the band will have a split 7" with DROWNING THE LIGHT released by MORIBUND on September 28th, 2010.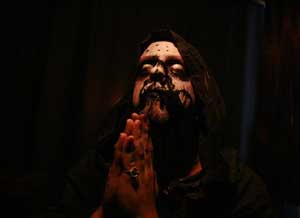 July 20, 2010 - HAERESIARCHS OF DIS sign with MORIBUND RECORDS, prepare label debut -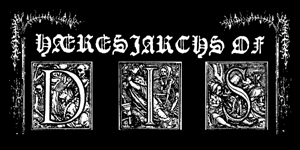 MORIBUND RECORDS announces the signing of HAERESIARCHS OF DIS. HAERESIARCHS OF DIS is a one-man black metal project currently residing in the woods of Lexington Hills, California. Formed by Cernunnos, the band produces underground black metal bearing avant-garde, ambient, and melodic elements. Imagery and lyrical content are derived from misanthropic and anti-Christian ideologies with undercurrents of Indo-European mythology. The band has three releases to date including the debut full -ength Overture [2008], the Dis mini-CD [2010] of reissued older material - both on label Toadstool Enterprises - and the soon to be released second full-length Denuntiatus Cinis, set for release on October 12th through MORIBUND RECORDS.
At once cacophonous and orchestral, dissonant and magisterial, raging one minute and reposed the next, amorphous yet firmly defined: HAERESIARCHS OF DIS's Denuntiatis Cinis is an epic, envelope-pushing exploration of black metal aesthetics. The mysterious entity's MORIBUND debut, Denuntiatis Cinis takes black metal down complex corridors, each turn more twisted than the next, challenging the listener's perceptions of what "black metal" can comprise whilst ignoring the rulebook altogether. Forget "post-black metal" – remember HAERESIARCHS OF DIS.
The full track listing for HAERESIARCHS OF DIS' Denuntiatus Cinis is as follows:
1) Entry
2) Intent the Proem
3) The Respite
4) Intent Canticle
5) Intent the Augury
6) Bemoan the Fallen
7) Median Existere
8) Nine Days They Fell
9) Intent Concupiscence
10) Ad Baculum
11) Intent the Succedaneum
12) Passage
13) Intent Postremo Enclosure Orsorum
14) Exeunt
For more info, consult
www.toadstoolcomics.com/dis
www.myspace.com/haeresiarchsofdis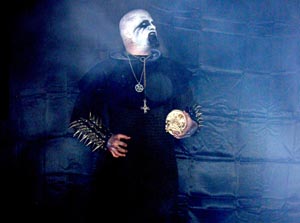 July 13, 2010 - Michigan thrash institution NOCTURNAL FEAR studio report -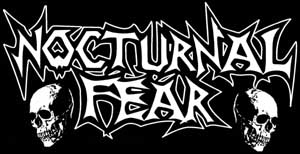 Michigan thrash institution NOCTURNAL FEAR check in with the following studio report for forthcoming album Excessive Cruelty: "We look forward to recording our next assault this winter," according to NF mastermind Chris Slavehunter. "This new shit will be our heaviest yet. I've begun a relationship with Engl amps outta Germany and received two prototype Powerball heads with my custom Vektor mod done to them by my guitar tech, and as always, I'll be playing my USA BC Rich Bich guitars custom modded to play extreme WAR METAL! As the number-one band supporting the US Armed Forces, I promise our new album, Excessive Cruelty, will cause massive collateral damage on a genocidal scale!"
As previously reported, NOCTURNAL FEAR recently added new member Warmonger on bass. The band is rounded out by Devastator on vocals, Rev. Chris Slavehunter PhD on all guitars, and Aggressor on drums. A release date for NOCTURNAL FEAR's Excessive Cruelty will be announced later this year.
In the meantime, consult
www.myspace.com/nocturnalfear